Five Famous Black Caviar Lightning Stakes Winners
The Black Caviar Lightning Stakes is a Group One sprint run over 1000 metres at Flemington
From a very strong honour roll, we try and narrow down five of the more famous winners
Black Caviar wins her 23rd consecutive race, the Black Caviar Lightning Stakes at Flemington Racecourse in 2013. (Getty)
Renamed as the Black Caviar Lightning Stakes in 2013, this famous sprint has carried group one status since 1987 and has strong list of winners since being first run in 1955.
We list our top five famous winners below.
5 - Sky High (1961 & 1962)
Race Record: 55:29-10-9
A versatile champion in the 1960's who interestingly enough, won a Golden Slipper and Victoria Derby in the same calendar year (1960).
He wasn't to be stopped when resuming in 1961, however with a hugely successful autumn which included Group 1 wins in the Futurity and All Aged Stakes and was of course was complimented by victory in the 1961 Lightning Stakes.
An Australian Racing Hall Of Fame Inductee, Sky High successfully defended his Lightning Stakes crown in 1962, held the Flemington 2000m track record until 1992 and has the privilege of having a Group 3 race named in his honor.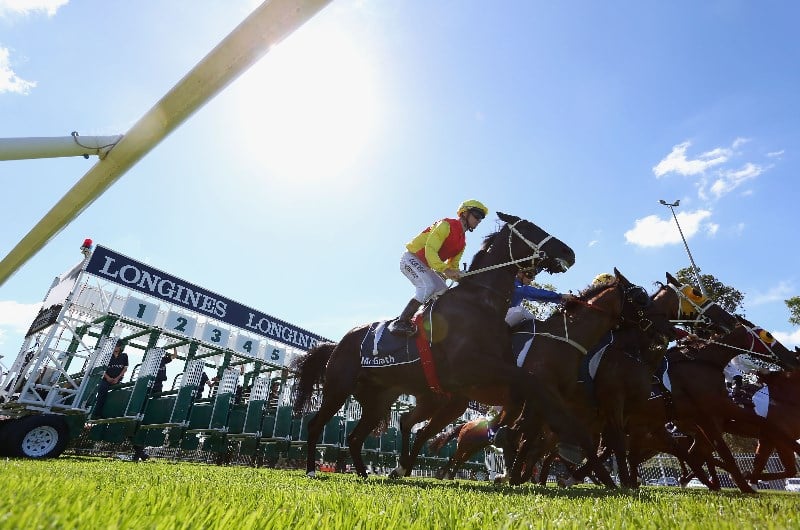 4 - Placid Ark (1987)
Race Record: 21:14-2-1
Purchased for just $5,000 as a yearling, this Western Australian champion put in a 1987 of massive proportions.
He made history in that year when becoming the first horse to complete a the Lightning Stakes, Oakleigh Plate and Newmarket Handicap winning treble with victories in the Winterbottom and Moir Stakes to complement that amazing feat.
Sharing the 1986/1987 Australian Horse Of The Year Honors with Bonecrusher, Placid Ark can be seen running away with the 1987 Lightning Stakes below:
3 - Mahogany (1995 & 1997)
Race Record: 43:19-7-5
We're won't not see another two-time Derby and Lightning Stakes winner ever again and with 13 victories at either Group 1 and 2 level (19 overall), there's no doubting Mahogany was a superstar in the 90's.
Given the honor of having a room named after him at the Crown Casino, Mahogany was owned by Australian media tycoon Kerry Packer and Lloyd Williams.
Saved for fresh runs and the sprinting journeys as he got older, it's easy to marvle at Mahogany's versatility and can be seen below taking a tight gap late to win the 1997 Lightning Stakes.
2 - Takeover Target (2006)
Race Record: 41:21-6-4
We could've easily put any of about half a dozen other Lightning Stakes from the early 2000's onward into this list, but they don't have the story that this globe-trotting sprinter has.
Purchased by taxi driver and small trainer Joe Janiak for just $1,250 back in July of 2003, Takeover Target made that look like the greatest horse purchase in history when accruing over $6 million in prize money.
A famous winner at Royal Ascot along with Group 1 victories in Japan and Singapore, Takeover Target completed a Lightning Stakes and Newmarket double up the Flemington Straight in 2006.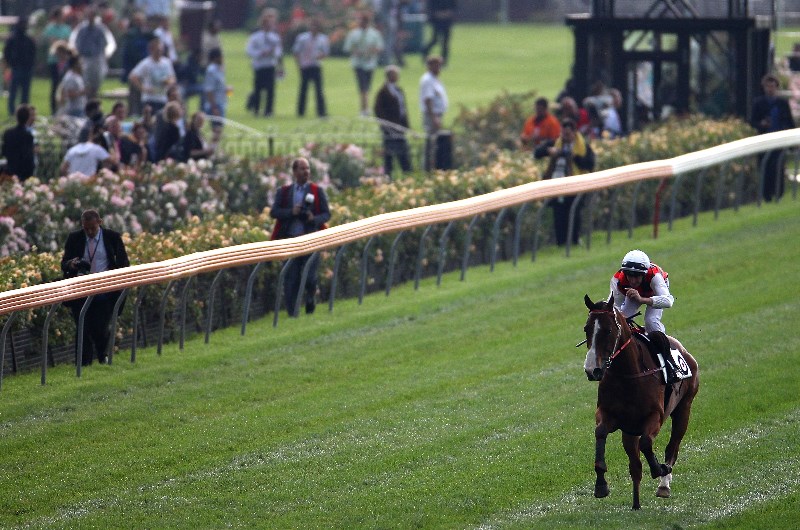 1 - Black Caviar (2011, 2012 & 2013)
Race Record: 25:25-0-0
The number one mantle is an obvious one and goes Australia's greatest ever sprinter who was unbeaten from 25 starts.
Given the honor of having the race name changed to the Black Caviar Lightning Stakes in 2013, "Nelly" marked the occasion in style in bringing up her third victory in event to the tune of two and a half lengths.
Voted the World Champion Sprinter for four consecutive years (2010-2013), we revisit the 2013 Black Caviar Lightning Stakes which brought up win number 23.
Black Caviar Lightning Stakes FAQ
Who won the 2020 Black Caviar Lightning Stakes?
Gytrash won the 2020 Black Caviar Lightning Stakes.

When did the Black Caviar Lightning Stakes gain Group One status?
Known then as the Lightning Stakes, this race gained group one status in 1987.

Champion sprinter Placid Ark won it in 1987.
What distance is the Black Caviar Lightning Stakes?
The Black Caviar Lightning Stakes is run over a distance of 1000 metres.

This race is held up the straight at Flemington.
How much is the Black Caviar Lightning Stakes worth?
The Black Caviar Lightning Stakes is worth $750,000 in total.

$450,000 of that goes to the winner.
What's the best barrier to draw in the Black Caviar Lightning Stakes?
Statistically, barrier 2 has been the most popular with 6 winners in the last 3 decades.

Nature Strip draws barrier 2 in the 2021 Black Caviar Lightning Stakes