Blackbookers and Horses To Follow
Never miss a good future prospect again with bets.com.au's blackbookers and horses to follow.
The team at Bets watch races every day from right around the country as well as race replays and trials so you know which horses you can trust leading into future events.
Simply visit this page to see what gallopers our experts believe will deliver bang for your buck.
Today's Blackbook Tips
Please visit back soon. We will have our upcoming blackbookers available as nominations and final fields are declared.
What is a blackbook?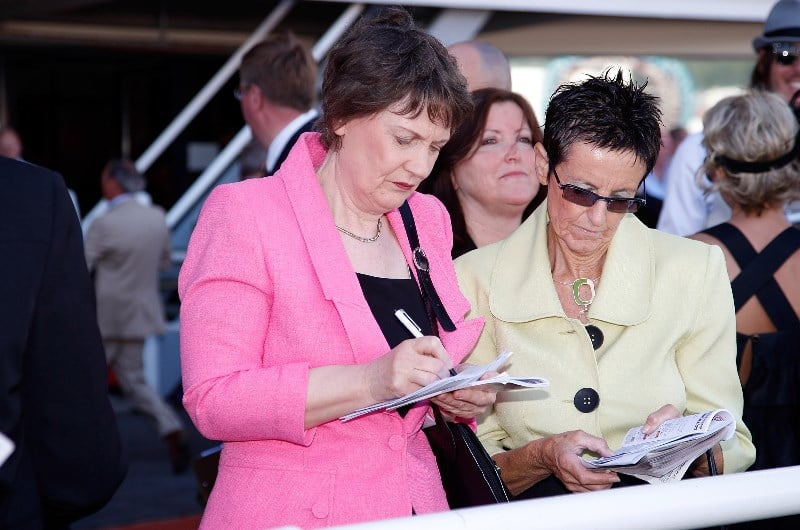 A blackbook in horse racing terms is the process of marking down horses you think are worthy of following going forward. Whether it's a last-start winner that smashed the field on debut or horse that flashed home late to finish fourth in an eye-catching display, following gallopers as they progress through their campaigns helps you line your pockets with cash.
These days punters don't have to go to the effort of writing their selections down in a little black book. Online bookmakers offer blackbook services and our website give you plenty of horses to fill it up.
Why use a blackbook?
Racing is without question Australia's most busiest sports. We're talking over 20,000 races per year, contested by well over 40,000 horses. Then you throw in all the trainers from the notable names right down to the hobby trainers and you start to understand why it's impossible to be completely across everything in the thoroughbred world.
Everyone has their favourite horse, the one that catches the eye or even one from a stable you respect, but with so many races going on its hard to know when that horse is jumping next until you've seen that it has saluted and you missed out.
That's why a blackbook is important. Simply add the horse you want to follow going forward and your blackbook service will notify you when it is next racing. It's that simple.


How can I create my own Blackbook?
Online bookmakers like
Sportsbet
allow punters to mark down a particular horse that they thought caught the eye. Then Sportsbet will notify you when that horse is next nominated for an event and will alert you to when they're lining up in a race.
Set one up today and don't forget to include our expert's blackbook suggestions.
Blackbookers FAQ
What is a blackbook?
This is an area where punters will note down horses to follow from any particular meeting.
Why do I need a blackbook?
Having races run and won seven days a week, it can be hard to keep track of certain horses and some may slip out of your mind.

A blackbook will ensure that the horse you want to follow is saved.
What is the criteria for a blackbooked runner?
There is no criteria, it is simply a horse you think was unlucky, will improve or any reason at all that you wish to follow a horse into their next few starts.
Why should I trust your blackbook runners?
Horse racing is a profession to us that we take very seriously. Not only do we watch every race live as they happen but we examine replays, watch trials and read stewards reports.