Melbourne Spring Racing Carnival Tips & Betting Advice
Melbourne Spring Carnival Events
Date

Race Name

State

Prize Money

Distance

Track
August 2020
September 2020
October 2020
Melbourne Spring Racing Carnival 2020 Betting Tips
It is Australia's favourite time of the year in the thoroughbred stakes which means we will have your Melbourne Spring Carnival betting tips ready in the lead in.

It would be remiss of us to do otherwise.
There's big-name races everywhere you look and betting on the feature races is extremely popular.
With all the major races being covered, including the Melbourne Cup, Caulfield Cup and Cox Plate our readers will have our expert's opinions on who to back.
Melbourne Spring Racing Carnival 2020 Odds
Knowing the Melbourne Spring Carnival odds is important given your winning dividend hinges on maximising the markets on offer.
Is one bookie offering more on the runner you're favouring? Is the fixed odds much better than the best tote or are you expecting a late drift?
Our tables provide comprehensive Melbourne Spring Racing Carnival odds and markets from across all our trusted bookies, so take a look at the race you're targeting and see what's on offer.
Melbourne Spring Racing Carnival 2020 Bookmaker Offers
Looking for Melbourne Spring Carnival bookmaker offers? You've come to the right place.
If bookmakers value their clients they are offering Melbourne Spring Carnival promotions, that's just a fact, and all our trusted bookies will deliver specials on all the big events.
Check back here in the lead in to the Melbourne Spring Carnival for a look at which bookmakers are offering deals.
Melbourne Spring Carnival 2020 Fields
The moment Melbourne Spring Carnival fields for the big Group 1 races are available you'll see them right here.
All things being equal you should see fields for most races finalised in the week leading into the events, with some connections waiting to see how they fair in the barrier draw before making the decision to run their horses.
Check back in the week leading into the specific race for Melbourne Spring Carnival fields.
Melbourne Spring Racing Carnival 2020 Form Guide
Putting together a Melbourne Spring Racing Carnival form guide can be an arduous task which is why we've done the hard work for you.
Arguably the world's most famous racing carnival means you see top gallopers from around the globe and assessing the form can be tricky.
The Melbourne Cup is a race that draws horses from all around the world with form being extremely hard to read. Horses in recent times have come over to Australia without a start down under and taken out the race while others have needed a run under the belt.
Other events like Melbourne's sprinting features have clear pathways that you can follow.
The Darley Classic is a sprinting race that is run as part of the Melbourne Cup Carnival and in 2017 Redzel took that event out after claiming The Everest's first ever running in Sydney. The two events look like they could be linked going forward so following that form line will be very important.
As always though we'll put the hard work in so all you have to do is follow the tips and cash the ticket.
Melbourne Spring Racing Carnival Previous Winners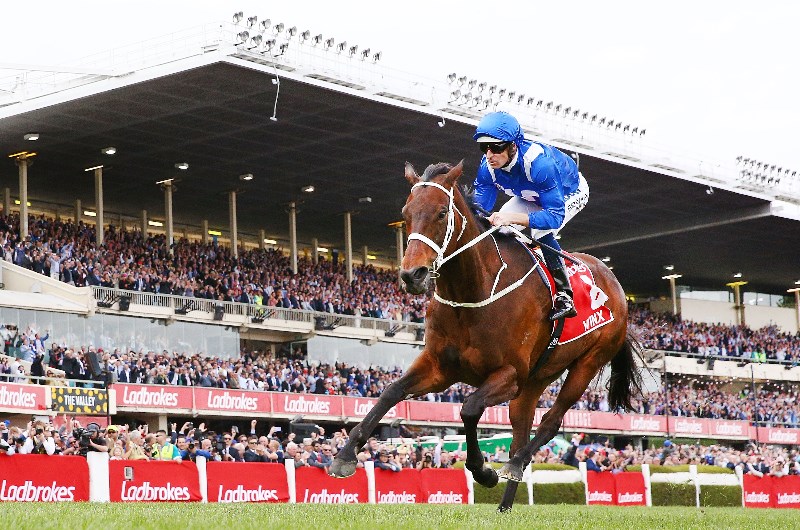 Our individual pages contain all the Melbourne Spring Racing Carnival previous winners so simply find the page you want information on and check out our easy to read guide to the event.
Melbourne Spring Racing Carnival 2020 Live Streaming
Melbourne Spring Racing Carnival
live streaming
is available with most online bookmakers that we recommend.
Our trusted bookmakers offer live streaming services on all Victorian racing and punters only need a positive account balance to reap the benefits.
Punters can live stream every Melbourne Spring Carnival race with almost all our recommended bookies, just double check on our review pages to see if they offer Melbourne Spring Racing Carnival live streaming.
Melbourne Spring Racing Carnival 2020 Race Schedule
Below is the Group One list for the 2019 Melbourne Spring Carnival race schedule.
Upcoming Races
Date

Race Name

State

Prize Money

Distance

Track
August 2020
September 2020
October 2020
Melbourne Spring Racing Carnival FAQ