Madison Lloyd's Leg Breaking Win - How did the young apprentice win the Wangoom Handicap with a broken leg?
Madison Lloyd won the 2022 Wangoom Handicap aboard Frankie Pinot
Wednesday's win was the first stakes victory for the talented apprentice
The 21yo rode with a serious injury in the feature sprint
Madison Lloyd post her Wangoom Handicap win on Frankie Pinot. (Getty)
How did Madison Lloyd win a feature race with a broken leg?
It was the first stakes win for 21-year-old apprentice Madison Lloyd in Wednesday's Listed Wangoom Handicap, riding the Tony & Calvin McEvoy-trained Frankie Pinot to victory in a career highlight.

What we didn't know was that Maddy had an incident at the jumpouts last Friday when aboard a horse that reared, before tipping her off and causing some damage to her leg, more than what she had initially thought.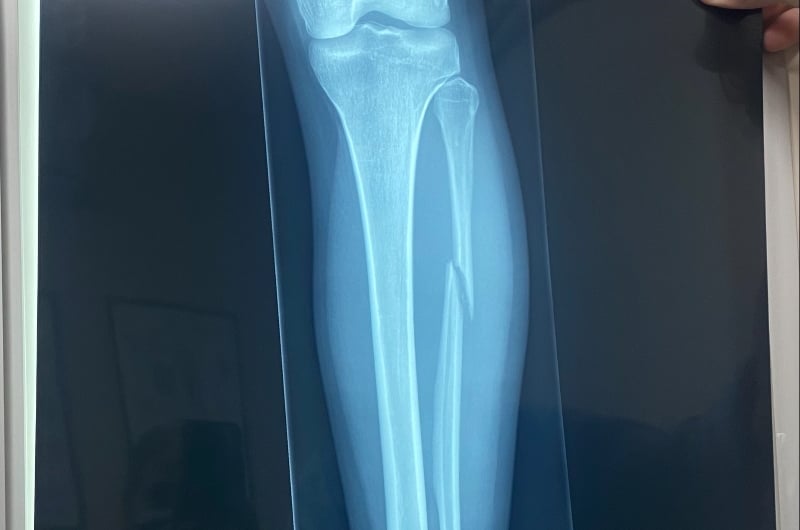 "I went to the Wangaratta jumpouts last Friday and Tahlia Hope could not take her mount, so, me being a good friend, I offered to ride it," Lloyd said.

"He was a quiet little two-year-old but it was his first trial and we were behind the gates, but the problem was he was scared of people.
"The boys went to walk him into the barriers and he pulled away, jumped up and launched through the air before I had to bail.
"I landed on my left ankle and felt a pop, but I knew it was not my ankle or knee."
Madison had to be taken off the track at the time as she could not walk properly, more a thought that she had jarred it at the time as she was still able to ride without feeling too much pain.
"Me being me, I am horse crazy and I told them that I will see how I am when I get home," Lloyd said.
"I rode work the next morning and once it warmed up I thought it was going to get better.
"The Doctor reccomended that I get scans to make sure that there was no fracture or break, but I felt confident enough that it was nothing more than maybe a little bit of bruising.
"I rode Jucconi on Saturday and a couple at Bendigo on Sunday, but it felt fine during my races as my adrenaline was up and I was focused on the horse rather than my leg."
The young apprentice did not take a race ride on Monday or Tuesday and had her eyes set on her favourite horse in Frankie Pinot for the Wangoom Handicap, but little did she know she was about to win her first Listed race with a broken leg.
"After I rode Frankie on Wednesday my leg was not getting any better, it was just feeling really sore," Lloyd said.
"I said to Calvin (McEvoy) that I was going to get scans just to make sure that there was nothing wrong.
"Turns out I won my first black type race with a broken leg."
As for a time out of the saddle, Maddy will be in a moon boot for at least four weeks, but will know more from her Doctor over the coming days.