The Bachelorette Australia Betting Odds - Who will win season 6?
For the first time, two sisters will be the Bachelorettes
There are two betting markets available for both ladies
Frazer heads Elly's market while Pete looks set to steal Becky's heart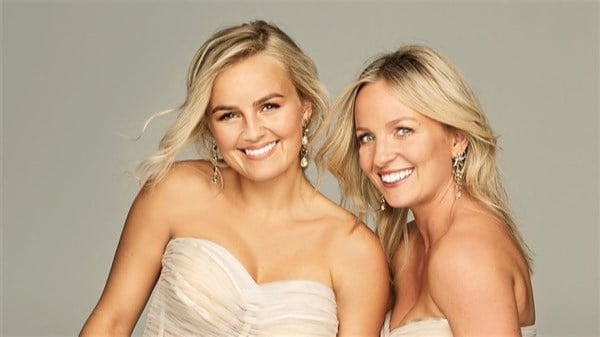 Will the sisters find love? (10Play)
With two sisters both being the bachelorettes for the first time in history, there are two betting markets available for two hearts that ready to be stolen.
Frazer was the first contestant released on TV, a 28YO from Queensland who heads the market for Elly's heart, while Joe, the contestant who Elly knew outside of the show is the second favourite.
Pete from South Australia leads the race to find love with Becky while Adrian has a soft spot in Becky's heart, but is the clear outsider at $4.50.
The Bachelorette Betting Odds
| Elly Outright | Odds | Becky Outright | Odds |
| --- | --- | --- | --- |
| Frazer | $1.12 | Pete | $1.15 |
| Joe | $4.50 | Adrian | $4.50 |
Odds are provided by
Sportsbet
and are correct as of 5/11/20 - 10.05am
How does the Bachelorette work?
In a regular season of the Bachelorette, there would be 18 men walk into the mansion, all with one aim, to find love with the Bachelorette.
There are rose ceremonies to send people home, those who do not receive one are to leave the mansion while those who do, continue to go on a series of dates and stress through many more rose ceremonies until they reach the final four.
The final four are then able to go home and introduce the bachelorette to their families to ensure that they would fit into their lifestyle on the outside word.
One final rose ceremony takes place where there are then two contestants left, where one will be given a ring at a commitment ceremony and one will be left heart broken.
This season, things are a little different because there are two bachelorettes and there are still 10 men.
The format works the same, but each lady gives out a rose at a ceremoney to the men that are interested in them, rather than interested in their sister.
The Bachelorette FAQ
Can I bet on The Bachelorette Australia?
Yes, corporates are offering markets on who will find love in The Bachelorette.
Who is in contention to win The Bachelorette?
To find love with Elly, Frazer and Joe are both in the final two, whiel Becky has chosen Pete and Adrian to take to the commitment ceremoney.
Is The Bachelorette popular in Australia?
Widely seen as more popular than spin off The Bachelor, The Bachelorette is one of the most popular reality TV Shows on air.
Upcoming Events
30 June 2022
01 July 2022
02 July 2022