Mathew Renshaw and Kane Richardson In Feisty Exchange
Mathew Renshaw and Kane Richardson were involved in a feisty exchange
Renshaw caught Richardson on the boundary and gave him a send-off
Richardson took offence to Renshaw's send-off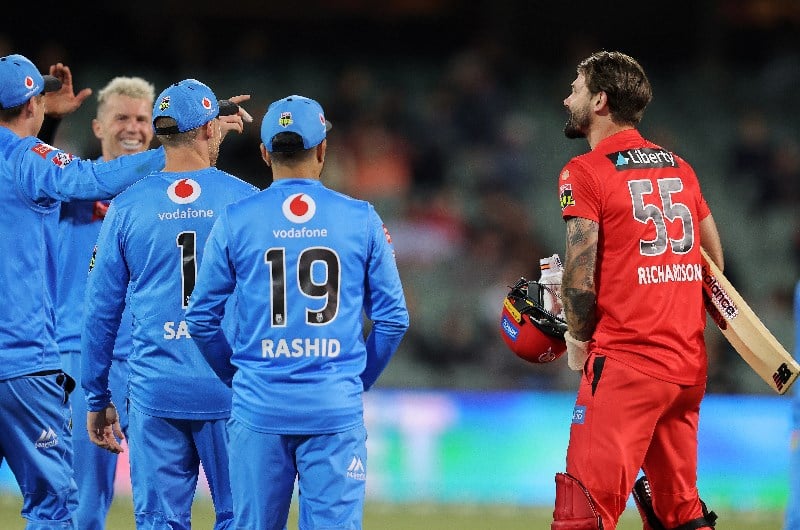 Kane Richardson of the Renegades reacts after being dismissed during the Big Bash League match between the Melbourne Renegades and the Adelaide Strikers (Getty Images)
Mathew Renshaw and Kane Williamson were involved in a heated exchange during the Adelaide Strikers defeat of the Melbourne Renegades in Adelaide on Tuesday night.
After catching the Renegades fast bowler in the concluding stages the end of the match, Striker's batsmen Renshaw gave Williamson a feisty send-off with the words "f**k off Richo" clear to see.
The words saw Richardson approach the Strikers batsmen which saw plenty of words exchanged between the pair.
Described by Andrew Symonds as being well known for his 'cheekiness', Renshaw waved away the Richardson when the Renegades bowler approached him.
Although there is no clear indication of what sparked the incident, it is believed Richardson's celebration following the dismissal of Phil Salt is likely to have sparked Renshaw's reaction.