Fireball Crash In Bahrain F1
Romain Grosjean survived a massive fireball crash in the F1 at Bahrain GP
Grosjean came away from the incident with burns to his hands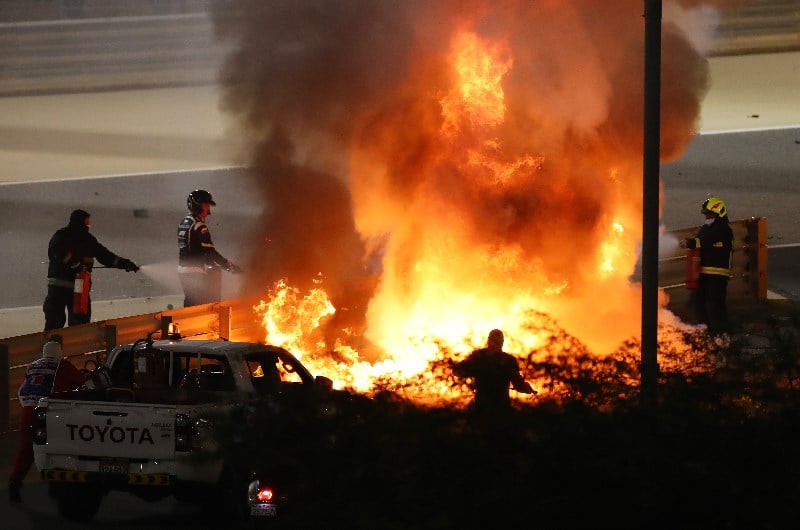 A fire is pictured following the crash of Romain Grosjean of France and Haas F1 during the F1 Grand Prix of Bahrain at Bahrain International (Getty Images)
French Formula One driver Romain Grosjean survived a horrifying fireball in the Bahrain GP on Sunday night after his car burst into flames.
Upon making contact with the barriers, the impact tore Grosjean's car in half, resulting in a massive explosion and fire erupting.
Grosjean walked away from the incident and is currently in hospital with burns on his hands.