Rafael Nadal vs Novak Djokovic Live Stream & Tips - Nadal to thrash Djokovic in Paris semis
Nadal vs Djokovic predictions for Friday's French Open semifinal
Nadal 13-time French Open champion
Djokovic 2016 winner
Stats, preview, predictions and player news
(Getty Images)
Rafael Nadal vs Novak Djokovic Live Stream & Tips
The top seed and world no.1 Novak Djokovic will take on defending champion and 13-time winner Rafael Nadal in the semifinals of the French Open on Friday, June 11. This will be a repeat of last year's final which Nadal won in straight sets. It will also be a repeat of the Italian Open final the two contested last month, which Nadal won in three sets.
Nadal and Djokovic have been intense rivals for more than a decade, and have the most prolific head-to-head in men's tennis during the open era, with 57 matches played. If Nadal beats Djokovic on Friday they will be tied at 29 wins each.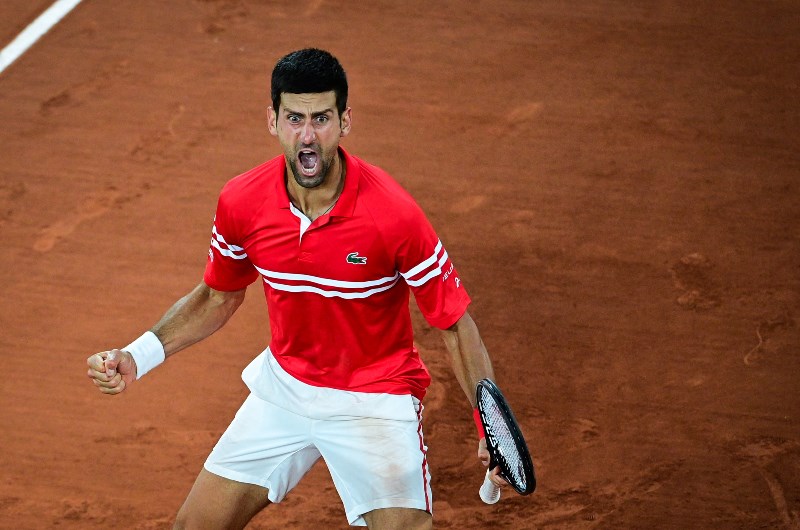 Both men came through their quarterfinals in four sets, Nadal defeated 10th seed Diego Schwartzman while Djokovic beat world no.9 Matteo Berrettini. Nadal's win over Schwartzman was little more than a good sparring session for the defending champ, but Djokovic's match had a strange undercurrent which climaxed with the Serb's bizarre "celebration" at the end that involved kicking the advertising hoarding and screaming at his team.
I'm backing Rafael Nadal to defeat Novak Djokovic in straights sets on Friday, in a match that may see the increasingly volatile Serb have at least one full-on meltdown.
Nadal world no.3
Nadal 23-3 in 2021
Djokovic world no.1
Djokovic 25-3 in 2021
Head to Head
Rafael Nadal and Novak Djokovic have played each other a total of 57 times, making theirs the most prolific men's rivalry of the open era. Djokovic currently leads their head-to-head 29-28. They have faced each other 26 times on clay, with Nadal leading 19-7. Nadal has won their last five matches on the red dirt. These two have played each other eight times at the French Open, all in with Nadal 7-1 up. Their most recent match in Paris was last year in the final which Nadal won 6-0, 6-2, 7-5.
Their most recent match was also on clay, in last year's French Open final, where the Spaniard was triumphant 6-0, 6-2, 7-5.
Rafael Nadal Form
Rafael Nadal had a solid if unspectacular clay court season prior to Roland Garros. While he won titles in Barcelona and Rome, he was beaten by Andre Rublev in Monte Carlo and Alexander Zverev at the Madrid Masters, two events he was favorite to win.
At Roland Garros Nadal cruised through week one with straight sets win over Alexei Popyrin, Richard Gasquet, Cameron Norrie, and Jannik Sinner. He then dropped a set against friend and practice partner Diego Schwartzman. Nadal turned 35 during this event, but he still seems to be improving and fine tuning his already phenomenal game.
Novak Djokovic Form
Djokovic is a strange individual whose ego seems to know no bounds. It's not enough for him to be a cert to go down as one of the greatest players ever and maybe eventually top the slams list, he wants to be loved and revered like Nadal and especially Roger Federer, and the fact that he's not drives him mad.
He also wants to be no.1 on clay and win another French Open title to go with his 2016 win, but the fear of losing heavily to Nadal again seems to have his nerves shredded. After defeating Matteo Berrettini in four sets in yesterday's quarterfinal, Djokovic began screaming hysterically at his team, who screamed back at him. It was somewhat disconcerting behavior from a player who has had several explosive outbursts this year, although nothing on a par with last night's rant.
Rafael Nadal vs Novak Djokovic FAQ
When is the Rafael Nadal vs Novak Djokovic match taking place?
Rafael Nadal vs Novak Djokovic takes place at 03:00AM (AEDT) on Friday, June 11
Where can I watch a Rafael Nadal vs Novak Djokovic live stream?
Our live streaming calendar shows you where you can watch a Rafael Nadal vs Novak Djokovic live stream
Verdict
If last night's crazed outburst from Djokovic was – as many onlookers have interpreted - an attempt to try and intimidate Rafael Nadal somehow, the effect will likely be the reverse. Boxers know that when a fighter is overly aggressive prior to a fight, it's a sign of innate fear.

The best tennis players have a lot of similarities to boxers, and no doubt Nadal will pick up on Djokovic's fear and exploit it. I'm backing the Spaniard to rout his opponent in similar fashion to last year's final, with Nadal defeating Djokovic in three straight sets.
Best Bet:
Nadal
Winner
@-277.78
at
BetMGM
- 1 Unit
Novak Djokovic v Rafael Nadal