Italian Open Tips - Italians to shine under Rome sun
Italian Open Tips predictions for this week's ATP tennis tournament
3rd Masters Series event on clay
Last big event on clay before French Open
Stats, preview, predictions and player news
(Getty Images)
Italian Open Tips
The European clay court season continues this week with the 2021 ATP 1000 Rome Masters, which began on Sunday, May 9, and with the final taking place on Sunday, May 16. Traditionally known as the Italian Open and also as the "Fifth Slam", it was founded in 1930, and since 1935 has been played at the iconic Foro Italico stadium. For great players who didn't win a slam, a win in Rome was considered the next best thing.

Former Rome champions include Rod Laver, Ilie Nastase, Bjorn Borg, Vitas Gerulaitis, Ivan Lendl, Pete Sampras, Andre Agassi, Andy Murray, Novak Djokovic and the bookies favorite Rafael Nadal, who has won the event a record nine times.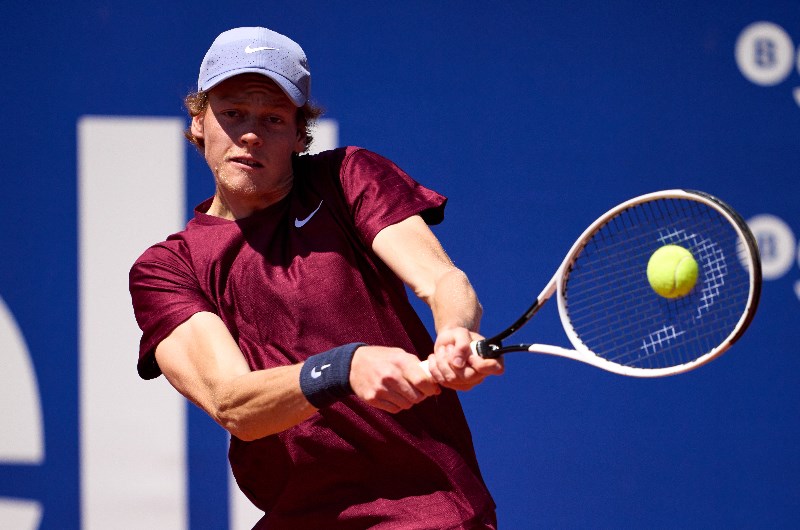 The last Italian to win in Rome was Adriano Panatta in 1976. With ten players in the world's top-100, the sport is at an all-time high in Italy right now, and there are no less than eight Italians in the main draw. They include veteran Fabio Fognini, 19-year-old sensation Jannik Sinner, and Italy's no.1 Matteo Berrettini, the losing finalist in Madrid on Sunday.

Novak Djokovic is the top seed and defending champion, while second seed Rafael Nadal is the bookies favorite. Also in the Rome lineup are the newly crowned Madrid Masters champion Alexander Zverev, the winner in Monte Carlo Stefanos Tsitsipas, the in-form Andre Rublev, while Dominic Thiem continues his comeback after reaching the semis in Madrid. The Rome Masters is the last big clay-court tournament before the French Open, which begins on May 30, although there are smaller ATP 250 events taking place in Geneva, Lyon, Parma, and Belgrade.
Djokovic is reining Rome champion
Djokovic top seed in Rome
Nadal nine-time Rome champion
Nadal bookies favorite in Rome
Instead of giving a rundown of the usual clay-court suspects (Nadal, Djokovic, Thiem & Tsitsipas) I'm going to focus on four local players who could do very well this week, and my predictions of how far each might go in the tournament.
Four Italians To Watch In Rome This Week
The 25-year-old, 6'5" 210 lb Matteo Berrettini has been in the world's top 10 since 2019, and while he might not be as technically perfect as some players, what he is is a proven "big match player", somebody who won't bottle-it in a clutch situation. Berrettini is 16-4 in 2021, and on clay he was a winner at the Serbian Open in Belgrade, and a runner-up at last week's Madrid Masters, losing to Alexander Zverev.
Berrettini keeps things simple; he has two main weapons, a bazooka of a serve and a rocket-launcher forehand, and armed with those he can overpower pretty much anybody on his day. This week, playing in his hometown, with the benefit of a recent win and final appearance on clay, Berrettini is going to take an awful lot of stopping.
Best Result: Winner



Jannik Sinner
As a tennis fan for more years than I would care to remember, I cannot remember a young player with as much expectation placed on him as 19-year-old Jannik Sinner. Born in a tiny Italian hamlet on the border with Germany where locals speak German as a first language, Sinner looks and acts more German than Italian on court. Already ranked inside the world's top 20 at just 18, the 6'2" Sinner is 19-8 this year, winning an ATP 250 title in Melbourne back in February, reaching the final at the Miami Masters, and losing in the semifinals in Barcelona two weeks ago.
While Sinner is yet to fully find his feet on clay, he already has such a solid all-round game, he should be effective on any surface. That said, should Sinner win his opening match he will play Rafael Nadal in the second round, so he will either score a major upset and potentially progress all the way to the final, or have a somewhat short week in Rome.
Best Result: Finalist



Lorenzo Musetti
19-year old world no.82 Lorenzo Musetti must be the fastest rising young pro on the ATP tour. In early 2019 Musetti wasn't even ranked within the ATPs top 1000 players, yet by the start of 2021 was up to 129. Including qualifying wins, Musetti is 12-5 this year, and reached the semifinals in Acapulco where he defeated world no.9 Diego Schwartzman as well as Frances Tiafoe and Grigor Dimitrov before losing to Stefanos Tsitsipas.
Musetti made his Rome debut last year as a qualifier ranked 249, and defeated Stan Wawrinka and Kei Nishikori to reach the third round. This year, and playing in front of a Rome crowd who will surely take to the good-looking, amiable Musetti, he could go much further. With a potentially very favorable draw, he could play Daniil Medvedev in the quarterfinals (although the Russian world no.3 hates clay and might exit Rome early). I'm backing Musetti to reach a first ATP Masters semifinal, ultimately losing to compatriot Jannik Sinner.
Best Result: Semifinal
33-year old world no.28 Fabio Fognini remains a Marmite (think Vegemite but yuckier) character who divides tennis fans' opinions. Often controversial, always unpredictable, Fognini is capable of beating – and being beaten by – any player on the ATP tour. At his very best however, he is an absolute joy to watch, possessing both powerful and pinpoint accurate groundstrokes plus a deft touch around the net. In 2019 he scored his biggest ever tournament victory, winning on clay at the Monte Carlo Masters, and taking out both Zverev and Nadal along the way.
Fognini is 11-10 in 2021, the highlights of his season thus far being part of the Italian team that reached the finals of the ATP Cup in February, reaching the last-16 at the Australian Open and making the quarterfinals in Monte Carlo. The Rome crowd are yet to see Fognini at his finest, with a quarterfinal appearance in 2018 being his best achievement so far. With the clock winding down on his career, and a decent draw in front of him, now might be his chance to shine.
Fognini could meet Alexander Zverev in the last-16, unless the German world no.6 exits early following his exertions en-route to last week's Madrid Masters win. Fognini and Zverev last met in 2019, where they split clay-court victories. On the slow Rome courts, Fognini may well have the edge over Zverev, and that would set up an all-Italian quarterfinal meeting with Jannik Sinner. As I'm backing Sinner to reach the final, that would mean the end of Fognini's Rome run.
Best Result: Quarterfinal
ATP Rome Masters FAQ
When is the ATP Rome Masters taking place?
The ATP Rome Masters takes place from May 9-16
Where can I watch an ATP Rome Masters live stream?
Our live streaming calendar shows you where you can watch an ATP Rome Masters live stream
Verdict
I'm backing Matteo Berrettini to go one better than he did on Sunday in Madrid and win the Italian Open in his hometown of Rome next Sunday. I'm also backing 18-year old Jannik Sinner to reach his second Masters 1000 final this season, making this an all Italian affair.
Also in the running for a win in Rome this week are defending champion and 5-time winner Novak Djokovic, nine-time champ and bookies favourite Rafael Nadal, Monte Carlo Masters winner Stefanos Tsitsipas and two-time Roland Garros runner-up Dominic Thiem.
Best Bet:
Rafael Nadal
Winner
@163.00
at
BetMGM
- 1 Unit