Saudi Arabia to host world's richest horse race
We have a new world's richest race after the Saudi Arabia Jockey Club announced a $20 million feature to be ran for the first time in February next year.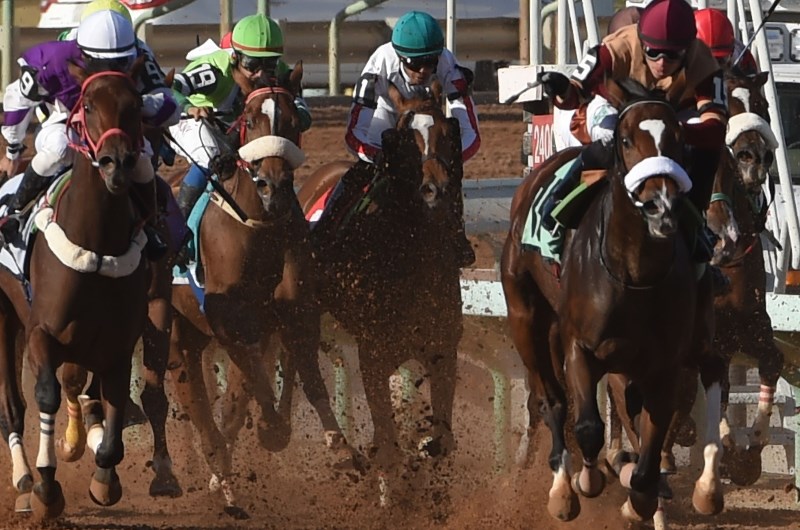 $20 million will be up for grabs during next year's Saudi Cup
The world has a new richest race after the Saudi Arabia Jockey Club (SAJC) announced the creation of the $20 million Saudi Cup, to be run at King Abdul Aziz Racetrack in Riyadh on February 29, 2020.
The chairman of the SAJC Prince Bandar bin Khalid Al-Faisalt detailed the newly minted race at a launch event in Saratoga, New York. The Saudi Cup will be over the 1800m journey on a dirt course, with a maximum field of 14 starters.
$10 million will go to the winner with the remaining prize pool going to the horses that finish inside the top ten.
Prince Bandar said this is a watershed moment for racing in the region.
"The introduction of the Saudi Cup as an international race is without doubt the most significant event in the history of
horse racing
in Saudi Arabia, and demonstrates our resolve to develop this great sport in the Kingdom of Saudi Arabia, and also our ambition to become a leading player on horse racing's world stage.
"We look forward to welcoming international horsemen and women, the media, racing enthusiasts and the public to Riyadh in 2020."
The $20 million purse eclipses the previous world's richest horse race, the Pegasus World Cup, which had a peak value of $18 million in 2018.
The implementation of the Saudi Cup has already been a hit with the world's best jockeys, including Europe's leading hoop Frankie Dettori who believes Saudi Arabia has the best dirt track in the world.
"I've been going to King Abdul Aziz Racetrack ever since it opened … Of all the dirt tracks I've ridden, it's the one I like best as you can win from the front and you can win from behind — it's a fair track," Dettori said.
"The other thing I like is that the kickback is so much less than on other dirt tracks. I don't know why, but the sand seems finer and doesn't stick. You only need a couple of pairs of goggles, where on other tracks you need four or five. It's a kinder track that I can see turf horses handling."
Full details for the Saudi Cup including the supporting races will be announced at a later date.
Breaking Sports News Previews & Tips