English Premier League Winner Betting Odds 2020/21 - Who will be crowned EPL champions?
Latest betting for the English Premier League Winner
Who will win the 2020/21 English Premier League season?
The champions will be crowned on May 23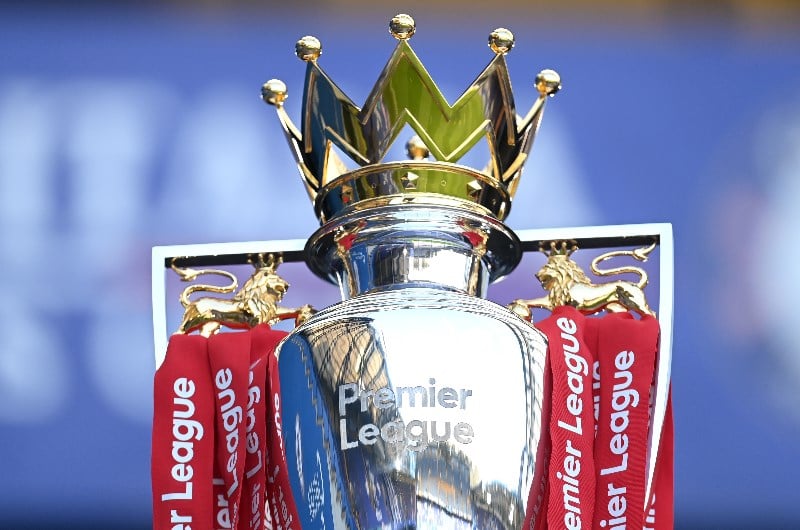 Can Liverpool claim back-to-back EPL titles? (Getty)
Manchester City ($1.03) are the unbackable favourites to be taking out the championship, over Leicester who are$51 and the second elect.
Manchester City have won 16 of their 23 matches, while drawing in another five, meaning they have lost just two matches for the seson.
Manchester United sit equally on the second line at $51 while defending champins Liverpool are given zero hope on the fourth line at $126.
Write your own ticket for the rest of the market this is a one act affair.
With 38 rounds in the season, the market has really narrowed the title down to just one chance, but rightly so given the form and lists that they have shown/have, especially this season.
English Premier League 2020/21 Betting Odds
| Teams | Odds |
| --- | --- |
| Manchester City | $1.03 |
| Leicester | $51 |
| Manchester United | $51 |
| Liverpool | $126 |
| Chelsea | $151 |
| Aston Villa | $376 |
| Tottenham | $476 |
| Everton | $501 |
Odds are provided by Sportsbet and are correct as of February 15, 2021
English Premier League FAQ
How many rounds are in the English Premier League season?
There are 38 match rounds during the English Premier League season for 2020/21.
Who won the 2019/20 season title?
Liverpool won the 2019/20 EPL title and are on the fourth line betting to do so again this season.
Who are the English Premier League title favourites?
Manchester City are the only team given a chance in the EPL market.