A-League Winner 2021 Betting Odds - Who will be crowned A-League Champions?
Latest betting for the A-League
Who will win the 20/21 A-League Season?
The champions will be crowned in June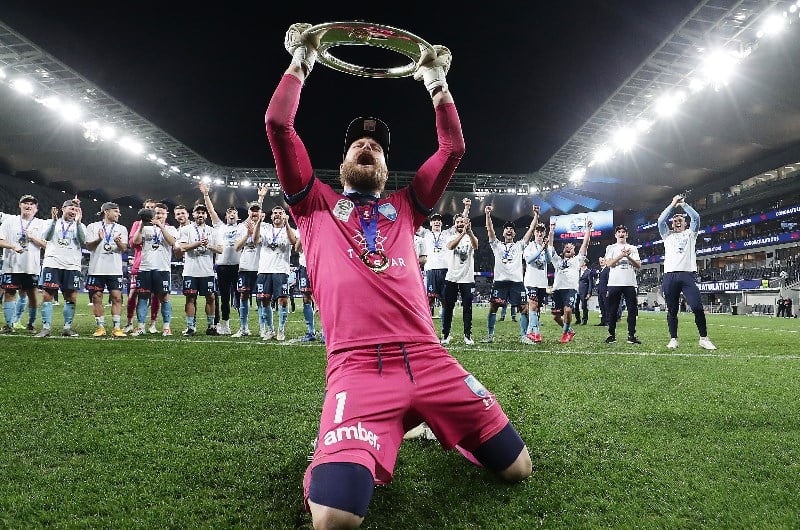 Can Sydney FC claim another A-League title? (Getty)
Claiming their fourth title in three years, Sydney FC ($2.25) are once again the favourites to claim the 2020/21 season premiership.
They sat atop of the ladder all season long and managed to find their way into the final, defeating Melbourne City 1-0.
Melbourne City sit on the second line of betting at $2.70 while brisbane Roar are the best of the double figure chances at $11.
Macarthur FC is at $10 while Brisbane Roar are $11 to take out the title.
A-League Winner 2020/21 Betting Odds
| Team | Odds |
| --- | --- |
| Sydney FC | $2.25 |
| Melbourne City | $2.70 |
| Macarthur FC | $10 |
| Brisbane Roar | $11 |
| Adelaide United | $15 |
| Central Coast Mariners | $15 |
Odds are provided by Sportsbet and are correct on May 31, 2021.
A-League FAQ
When is the 2020/21 A-Legue Final?
There has not been a lot said about the upcoming A-League season, bar that the Final will be played in June without a date to be released yet.
Where will the 2020/21 A-League Final be played?
Depending on which team is through to the Grand Final on the top half of the draw, is where the match will be hosted.
Who are the 2020/21 A-League Final favourites?
Sydney FC are looking for four titles in five years and are the deserved favourites.