Must Watch: Full field in photo finish at Carlisle
The full field of three had to be separated by the judge!
The judge had his work cut out for him at Carlisle (Getty Images)
Must Watch: Full field in photo finish at Carlisle
While most Aussies were asleep overnight a jumps event in the UK delivered one of the closest finishes of the year and a candidate for the most insane finish of all-time.
Race one at Carlisle saw just three horses running around in a maiden hurdle event with race favourite The Ferry Master ($2.30), Ulverston ($5) and La Chanteuse ($2.10) all vying for honours over the 3877m trip. It was a tightly contested race for the entirety of the event and it came down to the wire as all three horses surged towards the line.
Wouldn't you know it, the race had to go to the judge!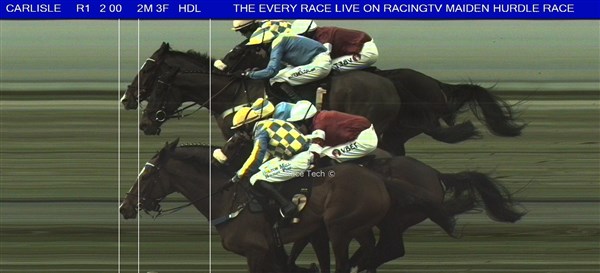 It was the outsider of the field Ulverston who just got the nod in ahead of his two competitors in a tight tussle.
You'd think that's where the insanity ends right? Wrong!
The stewards launched an inquiry immediately after the race after the trio engaged in a bumping duel towards the end of the event. The result was then amended to have The Ferry Master win ahead of La Chanteuse and Ulverston, who was demoted to third.
We doubt we'll see a crazier conclusion to a race in 2020.
Watch Race One at Carlisle below:
Racing News Previews & Tips