All Star Mile 2020 Emergencies Released
Prize money dictates who's the next in line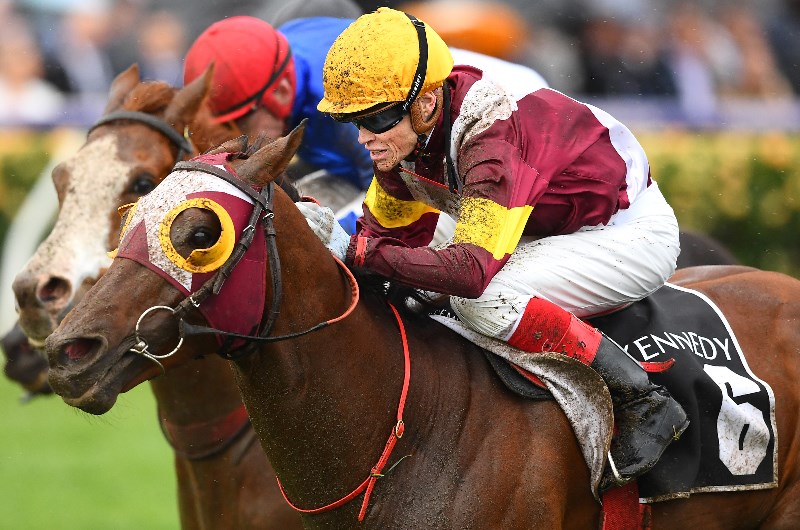 Fierce Impact sits at the top of the All-Star Mile emergency list (Getty Images)


All Star Mile 2020 Provincial Emergency List Released
Racing Victoria (RV) has released the initial list of provisional emergency runners for The 2020 All-Star Mile.
Dual Group One winner Fierce Impact sits at the top of the list with Godolphin pairing Alizee and Avilius rounding out the top three.
The release of the list follows last Thursday's announcement of the top ten vote-getters and Streets of Avalon claiming the first of five wildcards with victory in the 'win and you're in' Group One Futurity Stakes.
With free acceptances taken yesterday, the connections of 21 original entries who missed selection in the top ten have requested they remain in contention for the position as one of four official emergencies to be declared on Tuesday, 10 March.
The selection of emergencies for the All Star Mile is done in order of prizemoney earned (excluding bonuses) since 1 February 2019 in races from 1200m to 2050m inclusive.
The four highest-ranked provisional emergencies at final acceptance time at 9am (AEST) on 10 March will be declared the official emergencies, however they will not be drawn barriers and will assume the barrier of a scratched horse if required.
The list of provisional emergencies will be updated as required between today and 10 March if a horse secures one of the four remaining wildcards; wins additional prizemoney or is withdrawn by connections.
The next wildcard is on offer for the winner of this Saturday's Group 2 Blamey Stakes (1600m) at Flemington – in which seven of the 21 horses are entered – with the remaining three wildcards to be announced next Monday, 2 March.
Provisional All Star Mile 2020 Emergency Horse Eligible Prizemoney
1. FIERCE IMPACT $1,668,350
2. ALIZEE $1,653,700
3. AVILIUS $1,182,800
4. FLIT $1,017,750
5. DREAMFORCE $1,010,150
6. REGAL POWER $747,000
7. BLACK HEART BART $737,000
8. FIFTY STARS $709,850
9. KINGS WILL DREAM $550,750
10. SO SI BON $515,500
11. ALABAMA EXPRESS $447,850
12. SPANISH REEF $410,050
13. ADMIRAL'S JOKER $364,000
14. GOLD FIELDS $342,150
15. MANDELA EFFECT $340,064
16. PRETTY BRAZEN $339,175
17 GUIZOT $291,700
18 SOUL PATCH $290,950
19 GALAXY RAIDER $159,500
20 NIGHT'S WATCH $157,150
21 MIRAGE DANCER $18,000
Racing News Previews & Tips