Ladbrokes announced as Rabbitohs wagering partner for 2020
Ladbrokes will be the official wagering partner of South Sydney for the upcoming season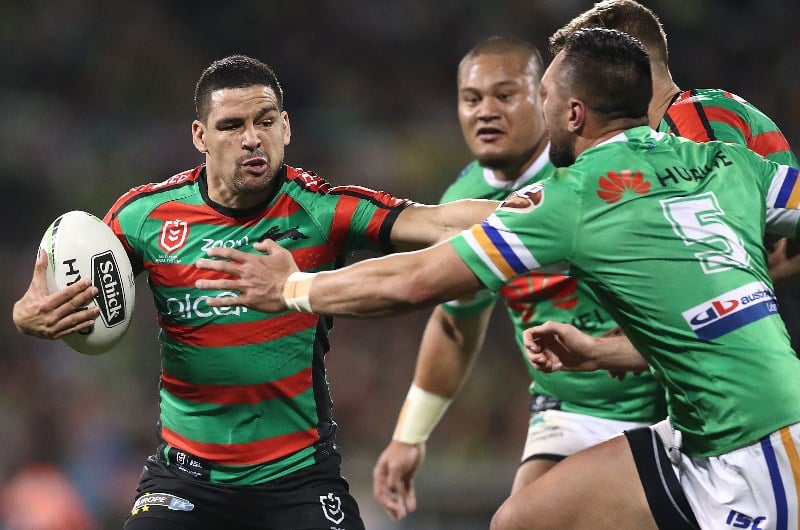 Ladbrokes is the official wagering partner for South Sydney (Getty Images)
Ladbrokes announced as Rabbitohs wagering partner for 2020
Online bookmaker
Ladbrokes
has been announced as the official wager partner of the South Sydney Rabbitohs for the 2020 season.
The Bunnies became the second NRL team to be sponsored by Ladbrokes in a deal that mirrors the one in place with the Brisbane Broncos.
The partnership is the first between Ladbrokes and the Rabbitohs and is an extension of the commitment the bookie has made to supporting sport and racing clubs across Australia.
Rabbitohs Chief Commercial Officer Shannon Donato said the club is 'delighted' to have Ladbrokes on board for the new season.

"Regarded as one of the wagering industry's most professional operators and as a huge supporter of Rugby League in this country, we're delighted to have Ladbrokes as the Club's Official Wagering Partner in 2020."
The deal will run initially for one year in the 2020 NRL season, with an option to extend into 2021 and beyond.
Ladbrokes Chief Commercial Officer Karl deKroo said the long history between the Rabbitohs and his company will lend itself to a successful partnership heading into the new season.

"Like the Rabbitohs, Ladbrokes has a long and rich history and we look forward to building on the natural synergies between our brands and businesses over the 2020 season."