Betfair pulls NRL markets in protest over wagering tax
The global giant isn't happy with the amount corporate bookmakers are getting taxed in Australia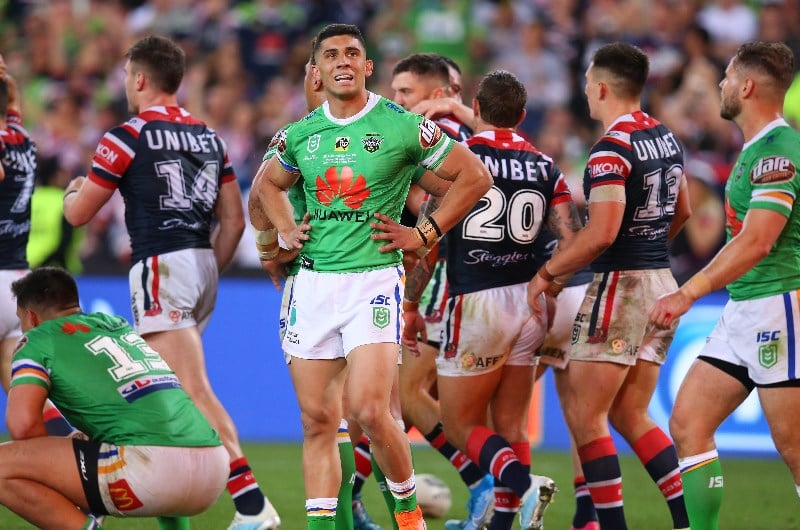 Betfair has taken down its NRL betting markets less than a month from the start of the season (Getty Images)
Betfair pulls NRL markets in protest over wagering tax
Online bookmaker Betfair has abandoned its NRL betting markets just a month out from the start of season in protest over how much betting companies should pay in gambling taxes.
The betting exchange made the announcement on Wednesday night as the feud between Australia's biggest wagering firms and the NRL intensifies.
Betfair and other wagering firms remain at odds with the NRL over how much the league should charge companies to allow betting on the sport.
The Sydney Morning Herald revealed last month the NRL proposed a super tax be levied on bookmakers to offer markets on some of its highest profile matches such as State of Origin clashes and the grand final.
It is a product fee model that mirrors what the horse racing industry issues bookies on the bigger race days.
The NRL's stance on product fees - which wagering insiders claim would see it become the highest taxed Australian sport - has ruffled the feathers the chiefs of Australia's biggest betting companies who are still to strike a deal with the league.
Tension between the parties is nothing new and the NRL was forced to roll over a temporary accord for several months last year when it couldn't agree on a permanent fee structure before the beginning of the 2019 season.
It eventually settled on a tax model with bookmakers just before the opening State of Origin clash in Brisbane.
But the one-year deal, backdated to the start of the season, meant NRL executive and bookmakers would have to return to the negotiating table before the start of this season.
This has left the league and the bookies scrambling for answers less than a month out from the opening kick off.
A spokesperson for Betfair said the company is "hopeful a fair agreement will be in place before the start of the 2020 season".