Kentucky Derby set to go virtual on May 2
The race will be broadcast on NBC in America on May 2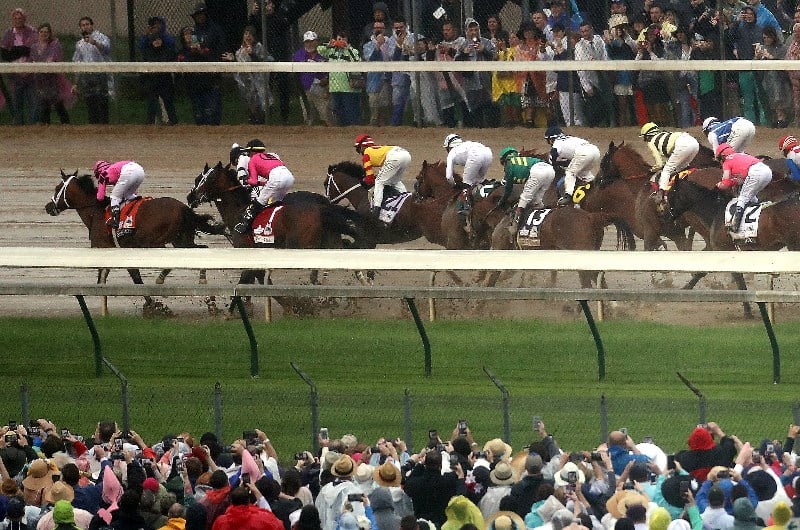 This year's most exciting two minutes in sports will be a virtual affiar (Getty Images)
Kentucky Derby set to go virtual on May 2
Churchill Downs Racing Club announced that it will conduct a virtual running of the Kentucky Derby on May 2.
The virtual race, which will be telecast on NBC from 3-6 p.m. ET in America, will occupy the time slot that should have been the 2020 running of the famous race.
Dubbed the "The Kentucky Derby: Triple Crown Showdown", the virtual race is a computer-simulated version of America's favourite thoroughbred event, which was postponed this year from its traditional running on the first Saturday in May to September 5 because of COVID-19.
The virtual race, created by Inspired Entertainment, will feature the 13 Triple Crown winners and use data algorithms, including historical handicapping information about each horse, to determine the probability of their potential finishing positions.
The race is expected to feature superstars of the past including Seattle Slew, American Pharoah and the immortal Secretariat.
Beginning April 30, fans will be able to visit
KentuckyDerby.com
to choose their favourite horse to win the virtual race. Fans will also be encouraged to make a charitable donation to COVID-19 emergency relief efforts.
Churchill Downs has pledged to match up to $1 million of donations with funds to be directed to the Team Kentucky Fund and Direct Relief.
A small percentage will be earmarked for the Relief for Equine Industry Needs, a program managed by the Churchill Downs Foundation designed to benefit workers of the backside whose livelihood has been impacted by COVID-19 and also to help ensure essential care for horses throughout the pandemic.