Michael Walker Online Attacks - Personal Abuse Can't Be Tolerated
Jockey Michael Walker has been unfairly targeted for his ride on Prince Of Arran in the 2019 Melbourne Cup.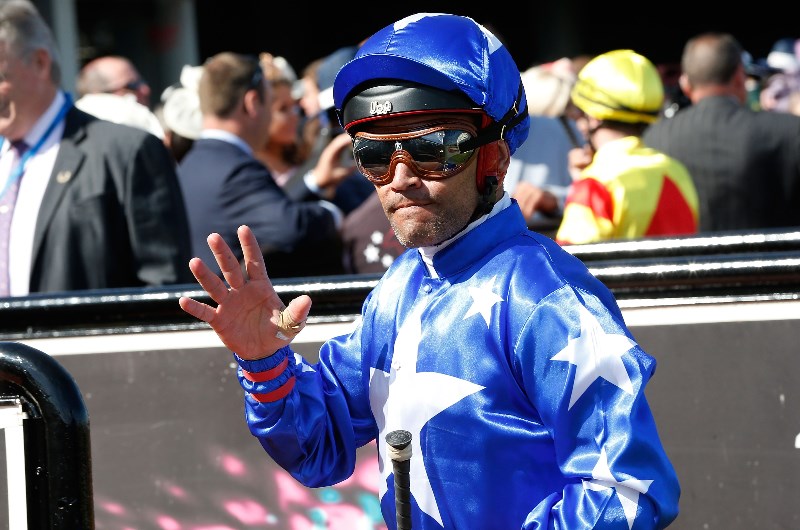 Michael Walker has been targeted and abused on social media following the 2019 Melbourne Cup. (Photo by Paul Rovere/Getty Images)
Michael Walker - Personal Abuse Can't Be Tolerated
A beaten and deflated sportsperson is always a raw and confronting sight, however you simply couldn't help but feel sad for Michael Walker in his post-race interview following the win of Persuader at Kyneton yesterday.
There's no doubting this took a deeper turn than what we've come to expect from the general responses and themes around jockey criticism, which generally ends when the affected punter has had a chance to cool off.
This was clearly different and crossed a line that no person, let alone a jockey should endure; it got personal.
"Yeah mate, I've probably had a couple of hours sleep, I've copped a lot of abuse from people that don't know me" was Michael Walkers's conceded response when summing up the tough time he'd had post his runner-up performance on the back of the Charlie Fellowes trained Prince Of Arran in the 2019 Melbourne Cup.
Firstly let's take a look at the facts: Michael Walker was suspended for ten meetings and fined $10,000 for breaching the whip rule in using it twelve times before the 100m mark.
Yep, that's literally it. Yes the rules are there for a reason albeit a very flawed one and he broke them, no one is arguing that and copped the official punishment that is to be expected.
"I had thoughts of winning the Melbourne Cup," Walker said to stewards in the after race briefing.
"I lost my style, I lost my balance and I lost my mind."
That's the raw emotion in what he felt after perhaps initially perceiving his ride to be failure although emotions understandably can take over. Take the breach of the whip rule out out of the equation and Michael Walker gave Prince Of Arran a perfect ride.
Pushing the boundaries is what any elite athlete does in the pursuit of glory and there's no more prestigious carrot dangled for a hoop than that of a Melbourne Cup. Michael crossed that boundary, but that's ultimately all his guilty of.
To educate the cowards responsible for including Michael's family in their nonsense on racing and characteristics of the padded whip is a frugal exercise as they're complete imbeciles with an agenda and one that will rarely be altered.
They had the audacity and thought process to target his daughter, partner and mother. Put aside how little they know on the subject and contemplate what sort of person could steep that low or go to that many lengths to prove a point, and a wrong one at that.

That's just some of what we publish and yes, these people unfortunately exist around us.
To label them sick, malicious and twisted souls is probably putting it nicely.
An extremely polished rider with a lovable persona that's kept coming back from his own personal battles, he'll no doubt out-stay all the stains on society that have personally gone after him.
Features & Interviews Previews & Tips