Who To Put In Your Blackbook - horses to follow from Saturday, August 10
Our expert Joshua Reed has taken a look at who you should follow from the weekend of racing.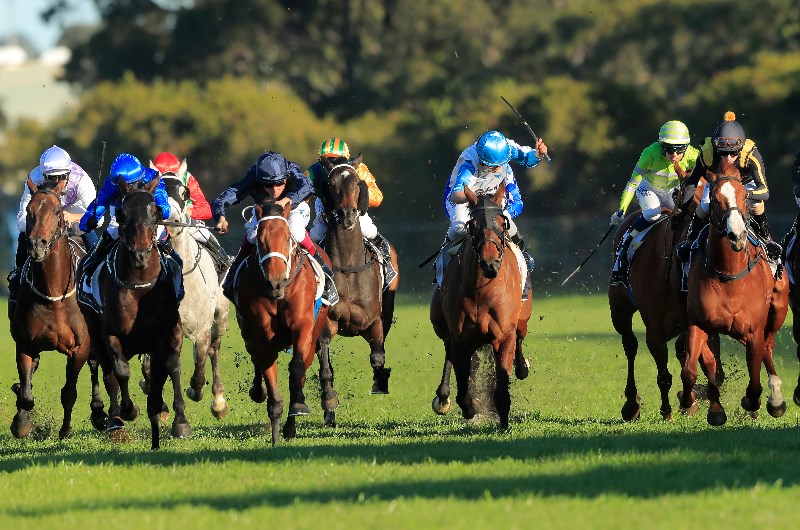 Joshua Reed took a look at which horses you should follow from Saturday's Rosehill card
Mark Them Down: Horses For The Blackbook From Saturday, August 10
Rosehill raced this Saturday and and there were a number of standout performances at the Sydney track.
Here's a few of the runners that might not have won but still did even to suggest success is right around the corner.
Valentino Rossa: Rosehill Race 6
There were many hard-luck stories at Rosehill on Saturday, but this bloke may be one to follow next start at some good odds.
The minimum weight he carried due to being out-graded mixed with some beneficial track conditions all assisted him in a decent run, though he just didn't get some luck when it was needed.
He was travelling well into the race until around the 250m mark when the gap was closed up by Got Unders and All Too Soon.
Jason Collett had to swing the gelding out to the widest open pastures at the 200m mark to get some momentum going from last place.
He hit the line nicely, in the end, to finish off in fifth, which was impressive and can be seen in the sectionals.
He ran an 11.00 from the 400m to the 200m which was the second quickest of the race despite being held up then 11.18 from the 200m to the finish which was also the second quickest of the race.
All in all, he ran the quickest last 600m of the race which holds him in good stead heading forward.
Chuck Valentino Rossa in the Blackbook and hope the next start is on a good track over the mile.
Costello: Rosehill Race 7
This was race was one of the stories of the day.
It was a very messy race from the 400m onwards where many runners were impeded but this bloke copped the grunt of it all.
Jason Collett had a dream rails run for Costello before trying to peel out. He attempted to push his way out at the 350m, which gave him a bit of room to try balance up and get clear.
As the field started to compress 250m out, Costello again was blocked from moving out by Matowi, who was full of momentum.
Between the 200m and 100m, you could almost throw a blanket over them all before Costello eventually got out and hit the line well.
I wouldn't be jumping off him, especially on a good track at 2000m and above.
Free Horse Racing Tips Previews & Tips