Melbourne Cup Big Bets - $65k placed on Incentivise
TAB reveal the big bets placed on the Melbourne Cup
Incentivise has a $65,000 bet riding on him
Selino and The Chosen One backed for a place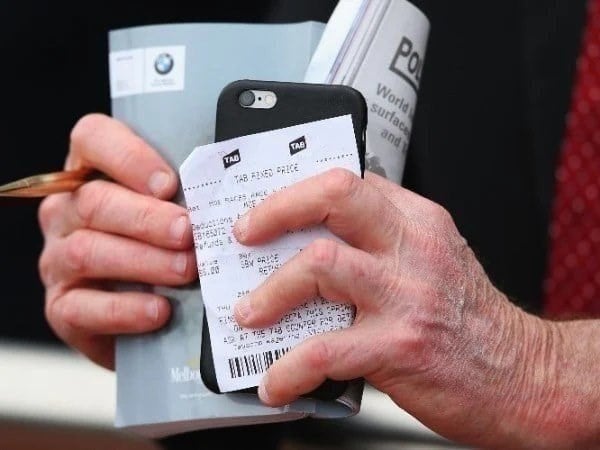 The big bets have begun to flow in on the Melbourne Cup including a $65,000 investment on Incentivise.
TAB have revealed that the $65k bet is the biggest on the Cup favourite so far.
There are several others that have been whacked for a place including Selino and The Chosen One.
Melbourne Cup Big Bets
TWILIGHT PAYMENT
$3,500 @ $15
$1,000 @ $13
$2,00 @ $12
INCENTIVISE
$10,000 @ $2.90
$9,000 @ $2.90
$5,000 @ $2.90
$65,000 @ $2.80
$10,000 @ $2.80
$9,000 @ $2.80
$4,000 @ $2.80 MULTIPLE TIMES
$15,000 @ $2.45
$9,000 @ $2.45
SPANISH MISSION
$2,000 @ $12
$4,000 @ $11
$3,000 @ $10
$2,000 @ $10
VERRY ELLEEGANT
$1,000 @ $16
$1,000 x $500 e/w @ $15/$4.60
$1,000 @ $13
EXPLOSIVE JACK
$1,000 e/w @ $34/$9
$1,000 @ $31
GRANDE PROMENADE
$1,000 e/w @ $16/$4.80
SELINO
$1,000 @ $126
$1,000 @ $101
$20,830 @ $12 PLACE
THE CHOSEN ONE
$22,900 @ $8 PLACE
$7,900 @ $8 PLACE
$1,000 @ $34
TRALEE ROSE
$5,000 @ $16
FLOATING ARTIST
$5,000 @ $17
OCEAN BILLY
$15,625 @ $16 PLACE