Tyson Fury vs Deontay Wilder 3 Tips - Fury to demolish Wilder in three
Tyson Fury vs Deontay Wilder 3 predictions for the WBC heavyweight title fight
Fury vs Wilder 3rd Meeting
Fury has won and drawn vs Wilder
Stats, preview, predictions and boxer news
(Getty Images)
Tyson Fury vs Deontay Wilder 3 Tips
Tyson Fury and Deontay fighter have signed to fight each other for a third time, with the bout taking place in Las Vegas on Saturday, July 24. The fight will be for Fury's WBC heavyweight title. Their first fight in 2018 ended in a controversial draw, and the rematch in 2020 saw Fury stop Wilder in seven rounds.

Because of the one-sidedness of that second bout, a third fight between Fury and Wilder was thought unlikely, even though their 2020 fight had come with a rematch clause. Anyone who watched the second fight and saw those final images of Deontay Wilder just as his corner threw in the towel - twice floored, standing unsteadily, disorientated, his face a swollen mess and blood trickling steadily from his left ear - naturally assumed he would want no part of a third fight with Tyson Fury.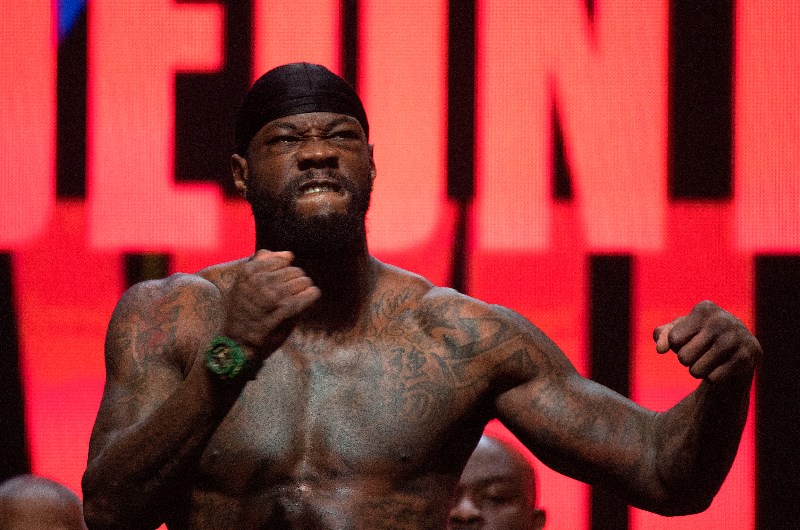 However, that is not the case, as the former champ's lawyers put his contract in front of a US tribunal who ruled in favor of the 35-year old Wilder (42-1-1, 41 KO's), granting him the right to fight Fury next – ending for now any talk of the much-awaited "Dream Fight" between Fury and WBA/IBF/WBO heavyweight title holder Anthony Joshua. Joshua himself will now likely fight his WBO mandatory challenger Oleksandr Usyk.
32-year old Fury (30-0-1, 21 KO's) stood to earn at least $80 million for a fight with Joshua, and will make around a quarter of that for a third Wilder fight. That, plus Wilder's series of accusations claiming Fury cheated his way to victory in their rematch have made the WBC champ furious, and he is predicting a swift end to their third meeting:
"You're getting knocked out, end of, one round, you're going, I've got your soul, your mojo, everything. I own you."
While I would not be at all surprised if the Gypsy King gets it done in the first, I'm backing Tyson Fury to stop Deontay Wilder in three one-sided rounds when they meet in July, clearing the way for Fury vs AJ later this year.
Fury is 20-0-1, 21 KO's
Fury current WBC Heavyweight Champion
Wilder is 42-1-1, 41 KO's
Wilder former WBC Heavyweight Champion
Head to Head
Tyson Fury and Deontay Wilder have fought twice previously, with the first bout in 2018 resulting in a draw, and their second fight in 2020 ending when Wilder's trainer threw in the towel to prevent his fighter taking any further punishment. In the first fight, Fury was knocked down in the 9th and 12th rounds but won the majority of the remaining rounds. The second fight was one-sided, with Fury flooring Wilder in rounds 3 and 5 before ending the contest in the seventh.
Tyson Fury Form
We may not have particularly wanted it, but now we've got a third episode of the Tyson Fury Deontay Wilder saga on the way, all serious boxing fans will be watching it, because the first two episodes were highly entertaining. In 2018 Fury returned to boxing following a two year absence due to a mental breakdown suffered after he defeated Wladimir Klitschko to become unified heavyweight champion in 2015.
Despite being a huge underdog, Fury boxed superbly, winning every round except the ninth and twelfth in which Wilder knocked him down. Fury's Lazarus-like recovery from out-cold to on-the-attack in the twelfth has become one of boxing's greatest ever moments. The result was a draw, and while the majority of onlookers thought Fury had won, the contest had been a thriller.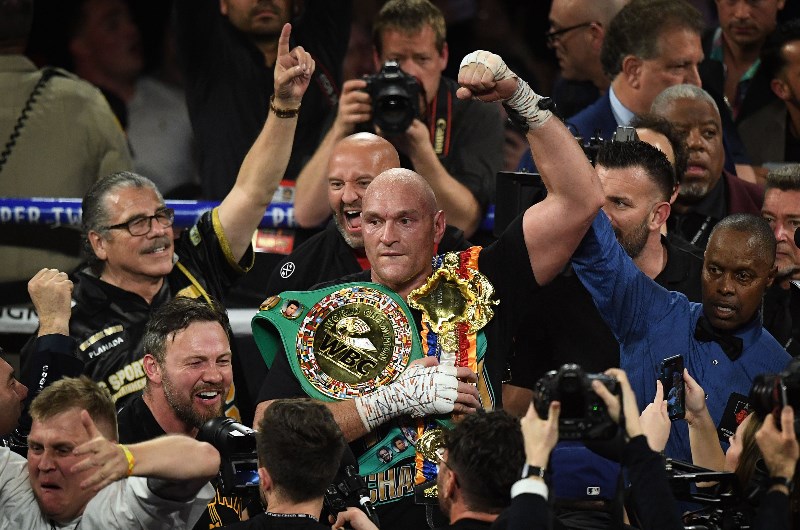 The rematch was a totally different affair: both men were significantly bigger but while Wilder's career-high 231 lbs seemed to hinder his slim 6'7" frame, Fury – two inches taller - carried his 273 lbs well. From the opening bell Fury never took a backward step, and instead forced Wilder onto his back foot, something the American wasn't used to or prepared for.
Fury showed no fear of Wilder's shots and even took a few for good measure. It was obvious Wilder's normally devastating punches had far less power when he was being backed up. Fury's own punches were much heavier this time, and he floored Wilder in the third and again in the fifth from a body punch. Wilder was looking a beaten man from the third round on, and when trainer Mark Breland threw in the towel after another Fury assault, nobody in their right mind questioned the decision.
Deontay Wilder Form
Deontay Wilder has spent the last year like some Shakespearian villain, locked away in his castle somewhere, slowly going insane. On a succession of YouTube videos Wider has accused Tyson Fury of tampering with his gloves and using PODs and even racism, and accused his former trainer Mark Breland of ending the fight for no reason (?) and even drugging the water he sipped during the fight.
He has employed Malik Scott as his new trainer, even though Wilder KO'd Scott in one round back in 2014. Recent videos showing Wilder "learning" such basic ring moves as body punching, throwing a jab while going backward and moving his head, things most raw amateurs learn in the first week.
Those videos have scared Fury so much, he paused for several seconds before inking a contract for a third Wilder fight. It will be a miracle if this fight actually takes place, and as to what version of Deontay Wilder shows up, only time will tell.
Tyson Fury vs Deontay Wilder 3 FAQ
When is the Tyson Fury vs Deontay Wilder 3 fight taking place?
Tyson Fury vs Deontay Wilder 3 takes place at 3:00 PM (AEDT) on Saturday, July 24
Where is Tyson Fury vs Deontay Wilder 3 taking place?
Tyson Fury vs Deontay Wilder 3 will take place at an as yet unspecified site in Las Vegas
Verdict
It would take a very brave (or stupid) person to predict 100% that Deontay Wilder will win this third fight with Tyson Fury (step forward Leonard Ellerbe.) Of course, Wilder will always have a punchers chance, especially if Fury becomes complacent.

However, that is unlikely to happen; Fury has too many good people around him, and he himself is now 100% dedicated to boxing. Therefore I see Tyson Fury demolishing Deontay Wilder in three one-sided rounds. Wilder will attempt to utilize those new things he has worked on, but will quickly becoming discouraged.

Fury will then start walking Wilder down as he did in the second fight, gaining in confidence and taking more risks, then making the decisive breakthrough in the third that see's him land the series of bombs that ends the bout.
Best Bet:
Fury by KO, TKO, DQ
Method Of Victory
@120.00
at
bet365 Australia
- 1 Unit
Tyson Fury v Deontay Wilder