Tim Tszyu Produces Dominant First Round Knock-Out
Tim Tszyu knocked-out Bowyn Morgan in under two minutes
It took Tszyu's record to 17-0
Tszyu confirmed his status as a rising star in world boxing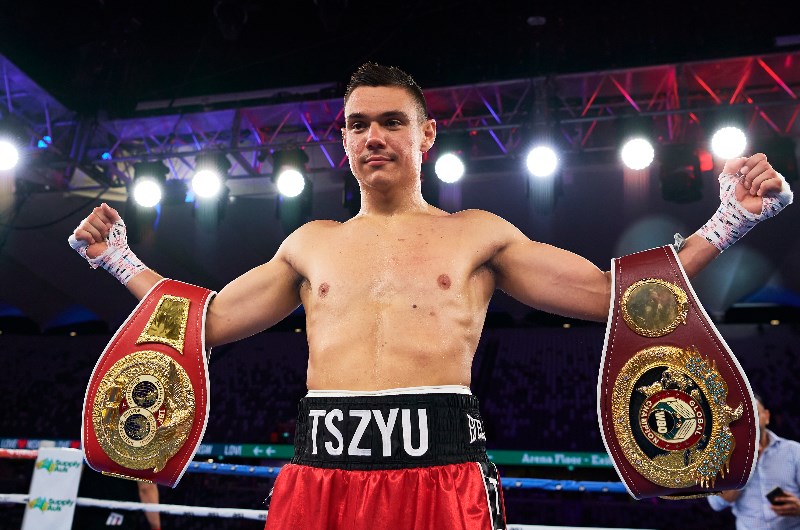 Tim Tszyu poses for a photo after victory over Bowyn Morgan during the light-middleweight World Title elimination bout between Tim Tszyu and Bowyn Morgan (Photo by Brett Hemmings/Getty Images)
Tim Tszyu recorded a dominant first round knock-out victory over Bowyn Morgan at Bankwest Stadium on Wednesday night.
Following Paul Gallen's victory over Mark Hunt in the curtain raiser, the crowd was expecting an easy Tszyu victory but not many would have expected a first round knock-out in under two minutes.
Entering the fight with a 16-0 record following his victory over Jeff Horn in August, Tszyu was the extremely short priced favourite to defeat Bowyn on Wednesday and took under two minutes to record a knockout victory.
Unleashing a quick fire barrage of punches on Bowyn, Tszyu nailed Bowyn with a sharp left-hand uppercut dropping him to the ground.
Despite looking down and out, Bowyn raised back to his feet but couldn't go on any longer as a right-arm hook from Tszyu instantly knocking him to the ground, knocking him out less than two minutes into the fight.
The win now takes Tim Tszyu's record to 17 wins from as many bouts, 14 wins by knockout.