Floyd Mayweather vs Logan Paul Tips - Mayweather to show Paul who's boss
Floyd 'Money' Mayweather takes on Youtuber Logan Paul
The fight will take place on Saturday, February 2020 (Australian date)
Mayweather is an incredibly short priced favourite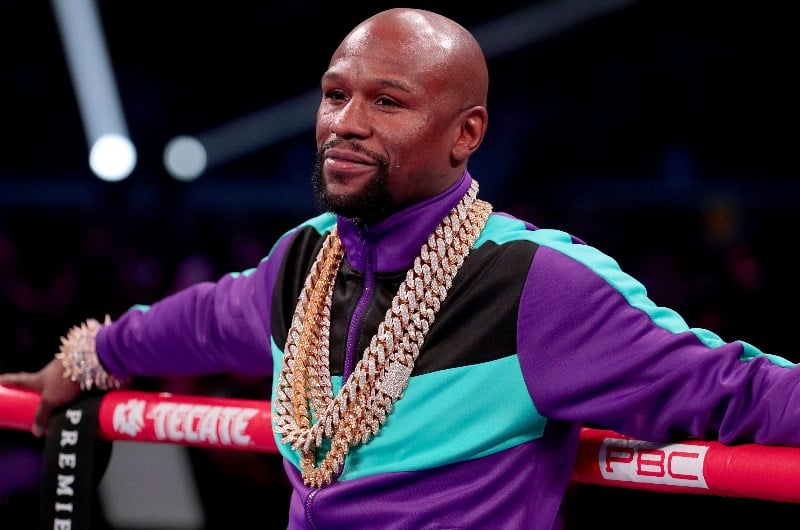 Floyd Mayweather will enter the ring with Youtuber Logan Paul (Getty)
One of the greatest boxers of all time will come up against a social media sensation in an exhibition bout on February 20.
Mayweather of course poses the 50-0 record over Paul who is yet to win a professional fight, but this is still being talked about as a 'super exhibition' due to the profiles of both boxers.
Floyd Mayweather (Boxing Record: 50-0-0)
He is the champion, 50 fights for 50 wins, the undefeated 'Money' Mayweather.
We have not seen him fight professionally since 2017 where he TKO'd Conor McGregor in his boxing debut. Although that was hit first boxing match, I would still be backing McGregor to beat Paul in the ring.
Mayweather has since fought professional kick boxer Tenshin Nasukawa in Japan as an exhibition fight, of course the result not effecting his record whether he won or lost.
That fight was back in 2018, so age is a factor coming up against Paul who is just 25 years old.
Based on athletic ability, Floyd is one of the best we have seen, with is evasiveness and his ability to knock his opponents out as he pleases.
Mayweather knows all the tricks in the book with his years of experience in the ring and this will show against Logan Paul.
Logan Paul (Boxing Record: 0-1-0)
Although he has had two fights against Youtuber KSI, the first was not recorded as a professional fight that ended in a draw.
He now comes up agains just about the greatest boxer of all time and although has a height and weight advantage over Mayweather, he simply does not have the tricks of the champ.
When he fought KSI, he had a nice jab but left himself very exposed with big swings that rarely hit, which we know Mayweather will punish him for.
If Paul can get past the first round, he is certainly putting on a show for the crowd.
Floyd Mayweather vs Logan Paul Odds
Floyd Mayweather is the overwhelming favourite at $1.06 with Neds while Logan Paul is the biggest outsider Mayweather has faced, priced at $8.50.
Floyd Maywather vs Logan Paul Stats
Mayweather is 50-0 in his professional boxing career
Paul is yet to win a professional boxing fight
Paul is roughly 14kg heavier than Mayweather
Floyd Mayweather vs Logan Paul FAQs
When is the Floyd Mayweather vs Logan Paul fight?
Floyd Mayweather will take on Logan Paul on February 20, at 3pm AEDT.
Who is the favourite between Floyd Mayweather and Logan Paul?
Floyd Mayweather is the $1.06 favourite to beat Logan Paul.
What is Floyd Mayweather's boxing record?
Mayweather is undefeated, standing at 50-0 in his pro boxing career.
How can I live stream the Floyd Mayweather vs Logan Paul fight?
Check out our live streaming hub to see how you can live stream the Floyd Mayweather vs Logan Paul fight.
Verdict
We cannot recommend a bet at the price, but once more markets are up we will include a tip for the Mayweather vs Paul fight.
Best Bet:
Floyd Mayweather
To Win
@-1666.7
at
BetMGM
- 1 Unit