Quaddie Payout: Punter turns $130 into $23k at Moonee Valley
One punter had a massive day at Moonee Valley on Saturday, turning $130 into just under $23k
The punter collected 52 per cent of the $44,159 quaddie payout from Victoria
After going wide in the opening three legs, the punter had just two in the final leg, with Melodeon saluting at $17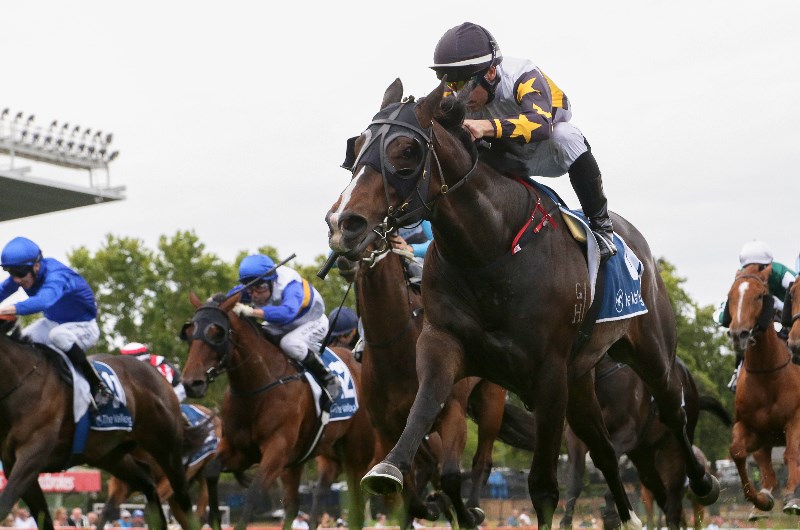 One punter had a massive day out at Moonee Valley (Getty)
Everyone dreams of placing a small wager on a quaddie and turning it into a huge payout and that's exactly what one punter did on Saturday at
Moonee Valley
, turning $130 into just under $23,000.
The Victorian punter placed a wager on Saturday afternoon's quaddie in Melbourne for just over 52 per cent, and with the final payout being $44,159, the lucky bettor pocketed exactly $22,962.68 in one of the all-time great quaddie wins.
The punter played it safe across the opening three legs of the
quaddie
, picking five runners for each event. The first leg got off to the perfect start with Dexelation saluting at just over $15.
The shortest price winner came in the second leg of the quaddie, with Mahamedeis justifying the strong market support to win for trainer Nick Ryan.
The biggest priced winner of the quaddie came in the third leg with Alsvin delivering a strong on speed performance to win the fifth race of his career to give the punter hope heading into the final leg.
The only problem was the punter had just two selections in the final event, taking in the $17 outsider Melodeon and the short priced favourite Hypersonic. The punter would have been feeling good as the race favourite lead the entire race but when the horse fell through the field panic would have set in.
Melodeon was there to save the day however, delivering a powerful last to first effort to get the win and deliver the monster dividend.
Victoria may be in lockdown, which means this person cannot celebrate with their mates, but we reckon they're going to care too much after delivering a once in a lifetime quaddie win at the Valley.
Check out the full details on this quaddie win below.
Quaddie Payout Details
Spend: $130
Flexi: 52%
Dividend: $44,159
Collect: $22,962.68
Selections
1st leg: 2, 3, 5, 7, 10
2nd leg: 1, 3, 4, 7, 8
3rd leg: 1, 7, 9, 10, 11
4th leg: 13, 19
Winning Dividends
1st leg: Dexelation $15.20 Win
2nd leg: Mahamedeis $4.20 Win
3rd leg: Alsvin $24.10 Win
4th leg: Melodeon $17.60 Win