SE Melbourne Phoenix @ Brisbane Bullets Live Stream & Tips - Bullets to blast 3rd placed Phoenix
SE Melbourne vs Brisbane Bullets predictions for Saturday's NBL match
3rd meeting of the season between Phoenix & Bullets
Phoenix & Bullets tied at 1-1
Stats, preview, predictions and player news
(Getty Images)
SE Melbourne Phoenix @ Brisbane Bullets Live Stream & Tips
The NBL's third ranked South East Melbourne Phoenix will take on the sixth-placed Brisbane Bullets in a regular season matchup on Saturday, May 22. This will be third meeting this season between SE Melbourne and Brisbane, with the score at one win apiece. They last played each other at the end of April, with Brisbane winning 94-82.
SE Melbourne Phoenix are currently third in the NBL Season Ladder and are on course for the playoffs in only their second season in Australia's premier professional basketball league. However, with just two regular season games left to play, SE Melbourne must stay focused as Brisbane have two games in hand and could yet supplant them in the top four.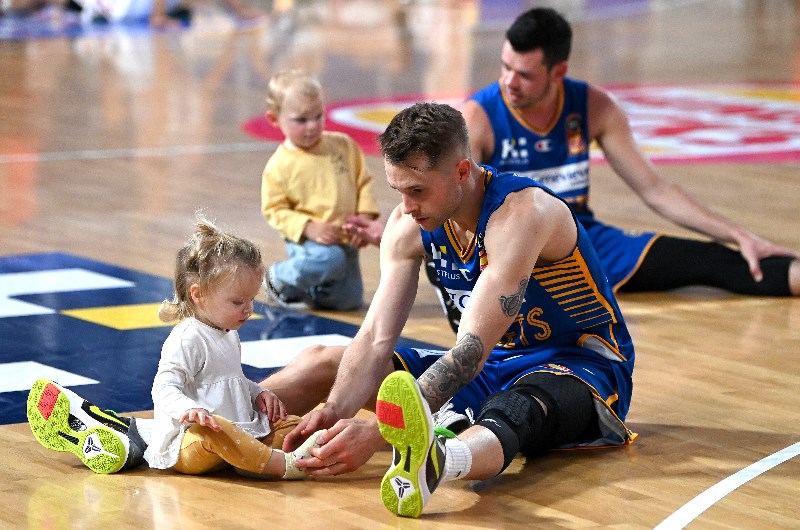 Going into this game, Phoenix have won their last three games, and are 3-2 in their last five. In their last match, Brisbane scored a shock victory over second-placed Perth Wildcats in what was their fourth win in six games. I'm backing Brisbane to make that 5 from 7 with victory over SE Melbourne on Saturday. Read on to find out why.
Phoenix 3rd in NBL Season Ladder
Phoenix 17-14 this season
Bullets 6th in NBL Season Ladder
Bullets 14-15 this season
Head to Head
The SE Melbourne Phoenix and the Brisbane Bullets have played each other nine times in NBL regular season games, with Brisbane leading this head-to-head 6-3. They have played each other twice this season, with the score tied at one win each. In their most recent match in April of this year, the Brisbane Bullets won 94-82.
SE Melbourne Form
After finishing second from bottom last year in their first ever NBL season, the SE Melbourne Phoenix have been a revelation in 2021. Had the Phoenix started this season a little stronger, they would surely have secured their playoff place by now. Regardless, SE Melbourne are third in the NBL Season Ladder, and have hit form at exactly the right time, winning their last three games.
After a so-so start of the season, SE Melbourne played exceptionally well throughout February and March, climbing the table to third. However, in early April they began a slump which saw them lose six out of eight games and slip from third to fifth, falling outside of the top-four playoff places.
But just when it looked as if Phoenix were about to blow all of their good work, they suddenly found their form this month. Confidence building victories over the bottom two teams the New Zealand Breakers and the Cairns Taipans was followed by a superb 94-83 win over city-rivals and NBL Season Ladder leaders Melbourne United on May 16.
Brisbane Bullets Form
The Brisbane Bullets began 2021 with four defeats in their opening six games, a run that immediately placed them in the bottom three of the NBL Season Ladder. Brisbane turned things around, winning six out of their next eight matches and briefly found themselves in the top four. Unfortunately, that would be as good as it got for Brisbane, as they began to lose more games than they won, resulting in an inevitable slide down the table.
However, the Bullets are a decent team, as wins over the current Season Ladder top-three of Melbourne United, Perth Wildcats and SE Melbourne Phoenix showed. With their chances of making the playoffs becoming slim as the season drew to a close, Brisbane suddenly hit form again, and have now won four of their last six matches, most recently defeating reigning NBL champions Perth Wildcats on May 19 by 91-88.
SE Melbourne Phoenix vs Brisbane Bullets FAQ
When is the SE Melbourne Phoenix vs Brisbane Bullets match taking place?
SE Melbourne Phoenix vs Brisbane Bullets takes place at 8:00 PM (AEDT) on Saturday, May 22
Where can I watch an SE Melbourne Phoenix vs Brisbane Bullets Stars live stream?
Our live streaming calendar shows you where you can watch an SE Melbourne Phoenix vs Brisbane Bullets live stream
Verdict
Last season was SE Melbourne's first in the NBL, and they finished 8th in the table, one place below the Brisbane Bullets. Fast-forward a year, and while Brisbane aren't showing much improvement as they languish in sixth place, SE Melbourne have been a sensation this season, and are currently third in the table.

That said, the Bullets might not be done just yet; with four matches left to play including two games in hand over SE Melbourne, Brisbane could yet grab a top four finish and make the NBL playoffs. They are certainly in the form to do so, having won four of their last six games.
I'm backing the Brisbane Bullets to carry that momentum into Saturday's game and pull off a shock victory over SE Melbourne Phoenix, winning by a margin of 10 points or less in a matchup that will feature around 175 points.
Brisbane Bullets v SE Melbourne Phoenix