Cometti calls for no flag or Brownlow in 2020
Legendary commentator Dennis Cometti has put forward a novel idea for season 2020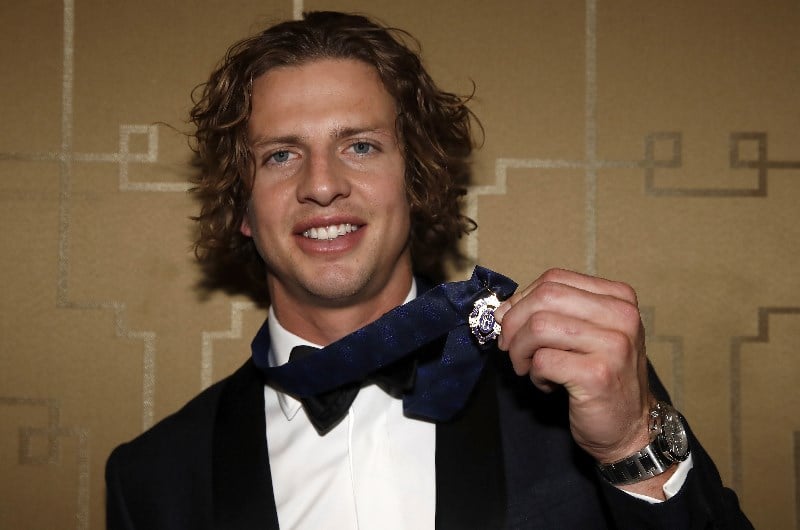 Under Cometti's radical proposal, neither a Brownlow Medal nor a premiership will be awarded (Getty Images)
Cometti calls for no flag or Brownlow in 2020
Footy without a premiership or
Brownlow Medal
being awarded at the conclusion of the season?
That's the radical suggestion being put forward by hall of fame commentator Dennis Cometti ahead of the 2020 AFL season restart on June 11, saying the game's return should be more about "Australia's spirit" rather than awards and team success.
Cometti's unusual proposal would see the competition revert to a series of "exhibition games", which would celebrate the return of the game rather than the end result.
Cometti told Triple M that it was a "strange" decision to restart a competition given the uncertainty the world is currently facing.
"I can understand what's going on here but at the same time I don't think there should be a
premiership
or a Brownlow Medal," Cometti told Triple M.
"I just feel strongly about that because this is a standalone world event. This isn't over. Playing says more about Australia's spirit than it does about a cup or a medal.
"I think they should just drop the idea of it being a competition because it's so lopsided and so strange. Nobody knows what they are doing in two weeks.
"I don't think you can have a really serious competition based on what is pretty flimsy ground."
Cometti believes his proposal is the best way to bring the game back in these uncertain times, stating that footy's return is going to be a "tough time" for the players.

"Exhibition games would be the way I would describe them," he said.
"With the best players playing but at the same time these players are going to be finding the surroundings and everything they are doing out of character.
"It's going to be a tough time for them. Everyone thinks of them as being an elite group simply because of what they have done so far and that it breaks the cycle of what most people are doing… I don't think that going in they would be that much on the football ball, if you like."
AFL Previews & Tips